Gain Control Of Your Finances
Have Peace Knowing You'll Not Only Survive, but Will Thrive
Have a Spending Plan That Is Aligned With Your Beliefs, Isn't Restrictive and Helps You Accomplish Your Goals
No Longer Live Under A Blanket of Stress, Shame, or Fear of The Future
Go On Vacation Knowing It's Paid For…Allowing You To Fully Relax and Re-energize
Make Purchases Without Guilt or Judgement
Live For The Experiences of Today While Securing Your Financial Future
Refocus
Design a personal wealth definition that declares what happiness means to you.
The cornerstone to building wealth and achieving sustainable results is a strong, passionate Why.
Gain Control
Understand your relationship with money, identify roadblocks and opportunities.
Build sustainable habits and behaviors by injecting customized tools, education and accountability.

Set a Plan
You'll have a step-by-step, easy to follow, long-term plan for success.
Move forward confidently knowing that decisions you make are in alignment with what's important.

Accountability
Accountability is the glue that ties commitment to the result.
Ongoing coaching provides a healthy push so you will maintain and increase your momentum.
A Simple Plan That Makes it Easy For You To Get Results:
Create Your Journey!  I Customize Coaching To You

By Working With The Right Coach You Can…
Feel Confident and Clear About Money Decisions
Find Balance Between Living For Today and Saving For The Future
Be Content With Your Spending
Not Just Survive…but Thrive In The Life That You Want
Make Money Fun and Easy
Live Abundantly and Pursue The Passion You've Neglected
Find Peace In Your Finances
A Proven Coaching Program
Peace Within 30 Days*

Improved Relationships

$600+ Per Month Average Cash Flow Improvement

Emergency Fund Within 45 Days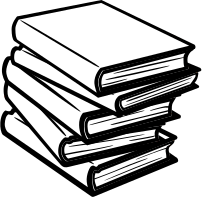 Proprietary coaching processes and systems

Online courses

Forms, guides, resources & support materials

A network of experts
Industry-leading Training
118+ Training Modules

100+ Hours of Coursework

46 Hours of Application

Extensive 1:1 Mentoring

Professional Responsibility & Ethics Pledge

International Financial Coaching Conference

Continuing Education
As a Certified Public Accountant, one of the services I provide to my clients is to counsel them on money matters, cash flow, and debt restructuring. I do this by educating and guiding them to be better managers of their money using various techniques and skills for them to achieve their desired goals.
I became trained as a financial coach as it aligned closely with my current job, and for the sole purpose of assisting my clients with controlling their money. Financial coaching means providing regular one-on-one sessions with clients to coach performance improvements to meet goals mutually set forth by the client and coach. The knowledge to maximize the use of funds is necessary for every business venture as well as individuals.
The techniques and skills that I can offer to my client also includes compassion and understanding of one's situation. The financial dynamics are often intertwined with the emotional dynamics of such scenarios as divorce, moving, or job changes.
I became a licensed CDFA, Certified Divorce Financial Analyst in 2018. My initial client referrals were representing women that have recently been divorced or are currently going through the process of a divorce. I see in many instances where the women relied upon her husband to take care of the family finances and had no knowledge of the family's financial situation. I helped her refocus, gain control, develop an actionable plan, and become accountable, which helped her achieve financial well-being.
As a student and member of Coach Connections, a recognized national organization of financial coaches, I have been trained on handling various financial coaching methods. As a member of Coach Connections, I have access to many different tools and resources. I can help you manage your money, create free cash flow, achieve financial wellness, and get you from where you are to where you want to be.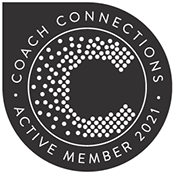 Why it's important your coach has this badge…
Your coach believes in ongoing growth and education and is a member of the premier financial coach membership organization, Coach Connections, LLC.   Members have access to the leading industry best practices and stay abreast of new techniques, tips and resources to bring the greatest transformation for their clients.
As part of their membership, your coach also has access to a group of coaches with a diverse set of qualifications and experience so if your unique situation requires specific knowledge or skills, your coach has access to a bank of specialists.
Frequently Asked Questions
How is Coaching Different?
The combination of getting to know you, learning how you work with money, uncovering obstacles and giving you customized tools are something that only a coach can do. Books, courses and other guidance can only cover the low hanging fruit of financial tips. Coaching provides that deep-dive solutions that provide sustainable results and the accountability you need to make it happen. I will cut through all the generic financial tips, suggestions and advice to deliver the information that's right for you.
How Often Do We Meet?
I work with you and your schedule.  At a minimum, we will have an initial two-hour intake session followed by seven coaching sessions. The duration of the sessions is usually 30-60 minutes and they are held by-weekly.
If we need to connect outside of these times, you will be able to set additional meetings as necessary.
What Financial Products Do You Sell?
Because I don't sell insurance or investments, clients find my unbiased approach refreshing. 
I focus on education, mindset, behavior and habits.  My role is to help you understand the importance of surrounding yourself with wise counsel, answering any questions you may have, etc. but I do not provide advice on products to choose.   
If we determine a need for an educational program, online course, or coaching program, there may be an additional charge for those services.
How Customizable is Coaching?
While there are some foundational habits and behaviors everyone needs to master, the benefit of my coaching process and extensive training is I will adapt the concepts, principles, action items and resources to your unique needs. While the tools and resources may be similar from client to client, how they are implemented varies so they actually work for the long term.
How Do We Meet?
Most coaching is performed virtually via Zoom but if you are local, I'd be open to meeting in person. 
How is Confidentiality Addressed?
What happens in a coaching session, stays in a coaching session. 
I also don't collect any personal data (social security number, bank account info, etc.).  I do not share your email or any other contact information with any outside agency, vendor or partner without your approval.
You need to feel safe in the coaching relationship and I do everything I can to make you feel comfortable.
How Do You Create a Safe Space?
This is a judgement free zone. 
Coaching is about moving forward, not beating ourselves up over past mistakes. Regret, embarrassment, and guilt are common feelings clients share with me, but my job is to offer solutions that empower and uplift you.
How Long Until I See Results?
Results vary by client and the effort they put in, but most clients report that 'peace' has started even after their first meeting.  It's also common for my clients to experience improvement in their relationships and sleeping within 45 days. Financially, clients fully implementing the program report an average improvement of cash flow of $600 per month.
Let's Connect!
Because Coaching Is Unique We Start With a Free, No-obligation Assessment To:
Determine if You're Ready For The Intensity of Coaching

Find Out if We're a Good Fit to Work Together